Best Casino Sign Up Bonus for Europeans
Europeans have a ton of options when it comes to playing in online casinos. Most casinos cater to the European market, and a lot of them are willing to take bets in Euros or Pounds along with Dollars. Still, that doesn't mean all casinos treat European players the same; some won't let players from certain countries play, or put harsh restrictions on bonus clearing for some nationalities.
Luckily, there are still plenty of good options out there for European players. Here are our selections for the best casino sign up bonuses for Europeans: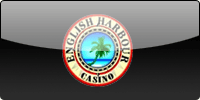 English Harbour is an excellent online casino, known for running lots of tournaments for a variety of different games. They're powered by Vegas Technologies, and offer 24/7 live customer support.
The English Harbour Casino signup bonus is a 100% matching bonus on each of your first four deposits. Each deposit bonus has a maximum value of $200, making it an $800 bonus in total. If you'd like to learn more about this sign up bonus, take a look at our English Harbour Casino Sign Up Bonus Review.
English Harbour offers everything a European player could want in an online casino. If you want to start taking advantage of their great signup bonus, register for an English Harbour account today!